Home to the country's high-tech industry, Bengaluru is popularly known as the Silicon Valley of India. Not just this, the city is blessed with mesmerizing natural beauty too, owing to its location on the Deccan Plateau. Bengaluru provides a unique share of experience on both the urban and the rural unexplored region around it. When tired and in search of serenity, there are plenty of places to visit near by. Here is a list of few destinations that one can travel in a day
Bannerghatta National Park
Located on the outskirts of Bangalore, the Bengaluru Bannerghatta Biological Park is a paradise for all wildlife enthusiasts. This park homes a variety of animals and birds. One of the major highlights of this park is the wildlife safari. While the park was founded in 1970, it was declared as a national park only in 1974. The Bannerghatta Biological Park is a popular tourist destination with a zoo, a pet corner, an animal rescue center, a butterfly enclosure, an aquarium, a snake house and a safari park
More Info: Read here (Official website of the National Park)
Nandi Hills
If you are a mountain enthusiast seeking for a break from the city hush bash, a popular places to visit in a day is the Nandi Hills. One can witness fantastic views of the lush landscape from a cliff. Nandi Hills is also a place for history buffs with remnants of Tipu's Fort and the ancient temples that reign over this hill fortress. This place derives its name from the famous statue of Nandi (the Bull) placed at the door of Yoganandeeshwara Temple
Places to Visit in Nandi Hills:
Tipu's Drop
Tipu Sultan's Fort
Brahmashram
Muddenahalli
Best Time to Visit Nandi Hills: Between the months of August to March
Chitradurga Fort
Chitradurga Fort or as the British called it Chitaldoorg, is a fortification that straddles several hills overlooking a flat valley in the Chitradurga District. True to its name, this fort offers stunning views and a calm, tranquil environment.
Read: A Visit to Chitradurga Fort
READ MORE ON TRIPS IN KARNATAKA
Shettihalli Church
The state is a home to 19th-century French missionaries, who have left a mark on the architecture of the region. One such region with a discernible French hangover is the village of Shettihalli, located in the Hassan district of Karnataka. It is offbeat in every sense of the word, and holds secrets that, once unraveled, enthrall any traveler.
Read: "The Sunken Church"
Bheemeshwari Adventure and Nature Camp
At Bheemeshwari, one can embark on an amazing trekking excursion or indulge in adventurous sports in the lap of nature. They have a crash course that is provided on activities like raft building and rafting. Given that the adventure camp is in the middle of dense nature, the wildlife sanctuary here is home to several species of plants and animals. One can indulge into activities like, River rafting, Bird watching, Night trek etc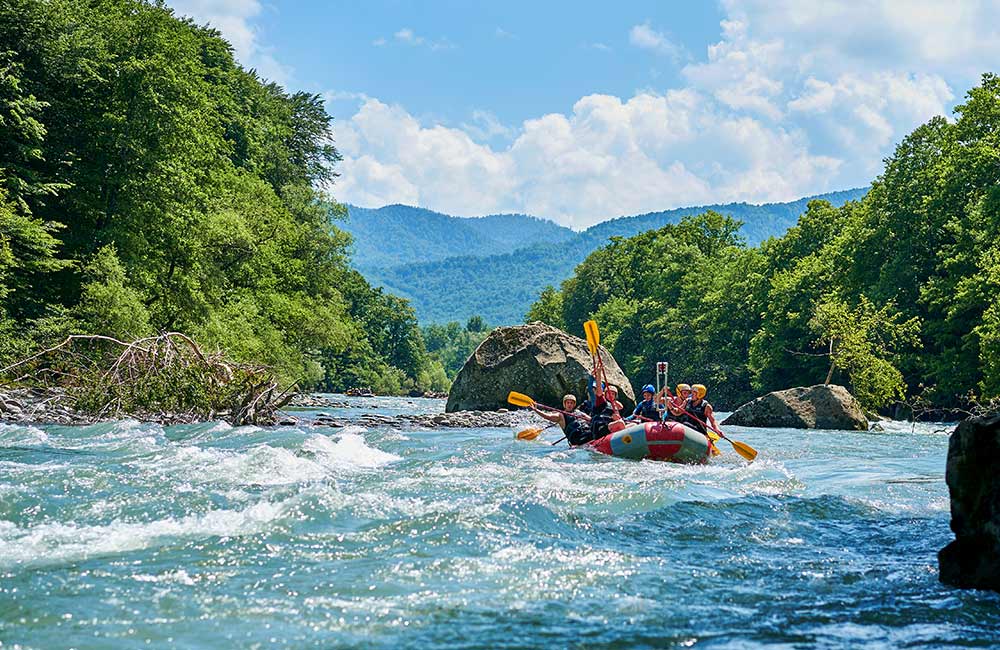 Shivagange
Shivagange can posses as one of the best single day getaways from Bangalore. It is a mountain peak with a distinct shape of a Shivaling. The place is named after the Shiva temple and the nearby spring, 'Ganga'. There are two ways to access the top of the Shivaling; One by a 3 km trek or two by testing skill in rock climbing.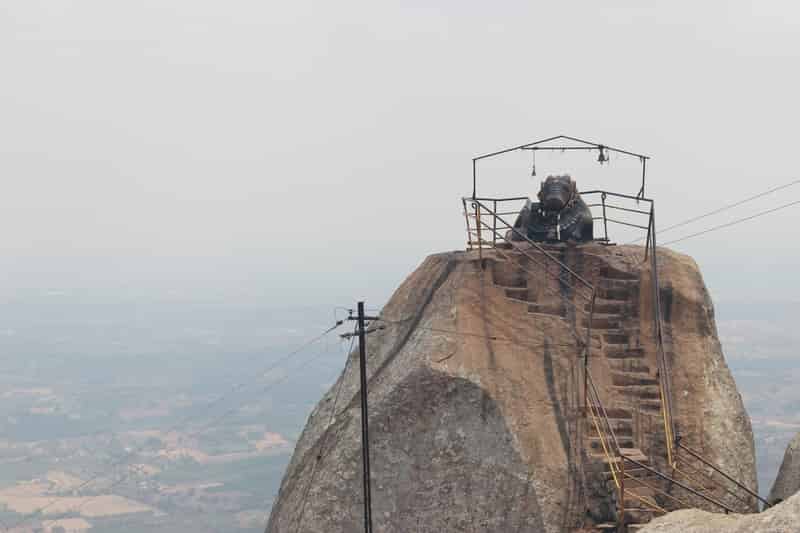 Thottikallu Falls
Commonly known as the TK Falls, the Thottikallu falls can be reached from Bangalore in less than an hours drive and some bit of trekking. The falls are also known as 'SwarnaMukhi' water falls. SwarnaMukhi translates as 'Golden-Faced'. The reason being that often during the daytime, the sunlight directly falls and shines on the waterfall making it look like a golden waterfall.
The path to the falls is a bit tricky and hard to find. But, once you have reached the falls, there is just bliss everywhere. The Thottikallu Falls is an amalgamation of two adjacent waterfall which are surrounded by serene beauty with mild breeze blowing along with the mesmerizing mellow sound of the leaves. Near the waterfalls, there is also a temple under a big tree which is dedicated to Lord Muneshwara.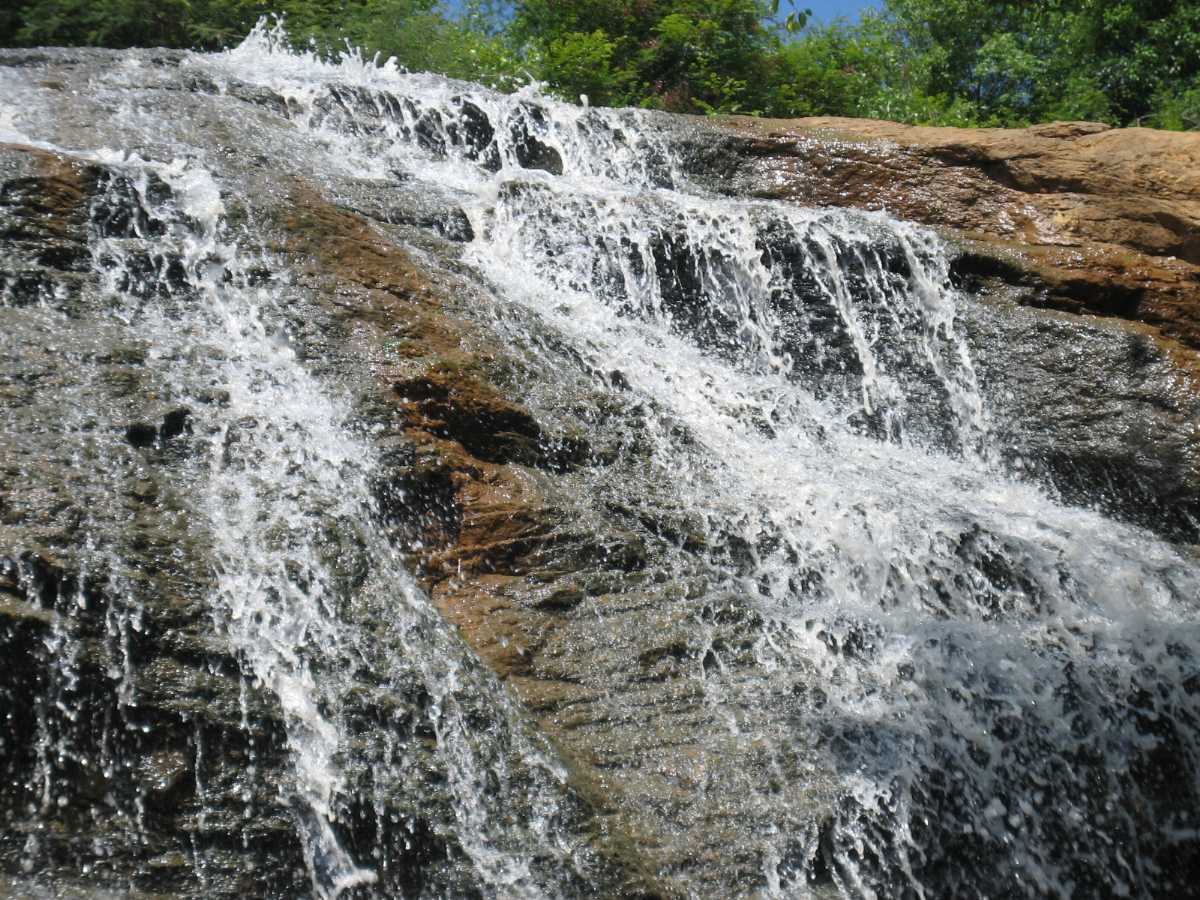 Hassan District
From a floating church to temples that tell stories, the district of Hassan in Karnataka harbors in its hinterland relics of contrasting pasts. By Mary Ann Isaac. The heart of Karnataka brims with temples boasting Hoysala architecture, echoes of Carnatic music, bright flowers waiting to be picked to garland a deity, and the aroma of mouthwatering food.
Read: Halebidu – Belur Circuit
Shravanabela
Doddagaddavalli